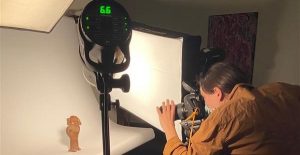 The Vanderbilt University Fine Arts Gallery completed a migration of collection data and photographs for 6,883 objects to ArtStor over the summer. The ArtStor platform is a more user-friendly interface for searching the Fine Arts Gallery's collection. It displays a large image, with the
object information to the side. This will make it much easier for students, faculty, staff and researchers to search our collection and discover the wonderful objects within. With this increased accessibility we expect to receive more research requests and class study requests as well as loan requests from other institutions for their exhibitions.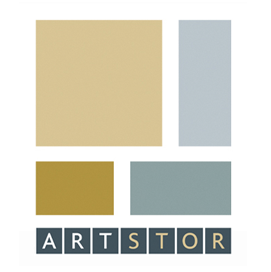 This data migration also brought to light the need for the collection to be properly digitized to today's standards to meet current needs. Gallery staff worked this summer to improve existing photographic records and to photograph objects that had not previously been photographed. To support remote teaching and learning this spring and in the future it is critical for the Fine Arts Gallery to have a strong online presence with high quality images.  The Art Collections summer project team set a goal to digitize, describe, and share as many of the gallery's art collection pieces with the campus and the public in the time they had. Amazingly they photographed 1,916 objects between
July 7th and August 31st. Many objects that previously had an older photograph – or none at all – are now documented. These photographs are being uploaded to ArtStor so they may be searched by faculty, staff, students and researchers.
The project continued this fall, as the team worked to digitize the larger works of art in the collection, paintings and sculptures. The next goal will be to photograph the portraits in Kirkland Hall, since images of these portraits are often requested by researchers.
The Fine Arts Gallery continues to photograph objects to increase digital access to the collection.