November 8, 2019 brought Tipper Gore, MA '76, activist, author, photographer, and former second lady of the United States to the Peabody Library Grand Reading Room for remarks to help commemorate the Peabody Library's centennial anniversary.
Gore has dedicated much of her life to providing a voice for those in need—including parents, children and families; those with mental health challenges; and the homeless.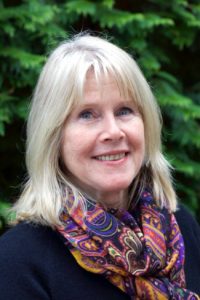 In 2017, Gore funded the nationwide expansion of the flagship early-intervention teen program of the National Alliance on Mental Illness. The program is designed to reduce the stigma surrounding mental illness and help young people receive the treatment they need. Combining her love for photography with causes near to her heart, she worked with NAMI to co-author The Way Home: Ending Homelessness in America, a collection of photographs by Gore and other prominent photographers.
As former Second Lady of the United States, Gore served as mental health policy adviser to President Bill Clinton and convened the first White House Conference on Mental Health in 1999.
Upon her acceptance of the Peabody College Distinguished Alumna Award in 1997, Gore said, "I will be forever grateful for the unique academic spirit of Peabody College, which approached the examination of the human mind with just the right balance of intellectual rigor, compassion and understanding of the human condition."
In 1990 she founded Tennessee Voices for Children, a coalition to promote services for children and youth with behavioral, emotional, substance abuse and other mental health challenges. She also helped draw attention to the effect of violence in the media upon children by co-founding the Parents' Music Resource Center in 1985 to encourage parental and consumer awareness.
Gore, who worked as a photographer for the Tennessean during the 1970s, is the author of several books, including Raising PG Kids in an X-Rated Society and Picture This: A Visual Diary.
Born Mary Elizabeth Aitcheson, she was nicknamed Tipper by her mother. She grew up in Arlington, Virginia, and received a bachelor of arts from Boston University in 1970.