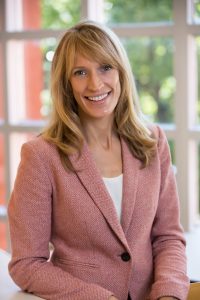 Building Our Vanderbilt Library Community
It is an honor to serve as the acting university librarian at Vanderbilt University. At the Jean and Alexander Heard Libraries we come together to do important work–work that makes a difference in the world. We are educating the next generation of leaders and enabling research that solves real world problems.
During this challenging time, we have learned to carry out our mission and perform our work very differently. Through the trials of our global pandemic, the libraries continue to provide essential library services and facilitate important scholarship and research. We've discovered silver linings and greater efficiencies in providing flexible and remote services and programs. This edition of Between the Lines is a reflection of our many accomplishments. In these features you will note, even in a more remote world, the libraries are a vibrant community of students and scholars at the center of university life.
During this time of transition, we are looking forward to the future. The libraries are naturally cross-disciplinary and, therefore, a lab for creative problem solving and new knowledge creation. We are expanding services, building collections, and deepening our engagement with students and faculty. We are accomplishing this in a variety of ways, including by:
Providing students with life-long skills, teaching evidence-based information proficiency.
Promoting Vanderbilt's research reputation, making faculty research more discoverable through Wikidata.
Improving accessibility of our information discovery tools, updating collection metadata and finding aids to be anti-racist.
Building on our traditions, providing Print & Paper engagement activities.
Strengthening relationships with the Nashville community, including through our collaboration with the National Museum of African American Music.
It is an exciting time to be a part of the Vanderbilt libraries. We are actively working toward creating an inclusive community and a culture of belonging for everyone who engages and works with us. We are so glad you are a part of our community. Libraries are for everyone. We'd love to hear from you.
With gratitude,
Hilary